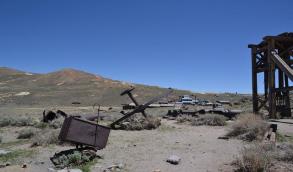 Better express delivery service can now be expected as DHL Express, the world's largest express delivery company, upgrades its fleet of trucks in Oman.
DHL Expanding in Oman
The investment of DHL in 19 new delivery trucks is valued at an estimated RO 175,000 ($455,000) and is expected to greatly increase the efficiency and cost-effectiveness of deliveries throughout the Sultanate.
This new capital investment is designed to demonstrate DHL's commitment to meeting and even surpassing their customers' needs and expectations for fast and reliable delivery service in Oman.
"Our business in Oman is continuing to experience growth and as we expand, the continued investment in our vehicles will provide us with the capacity required to meet our customers' demands," said Michael Nistor, country manager of DHL Express Oman.
"DHL continues to build on our reputation as a leading and innovative logistics company, which is fully committed to offering our customers the highest standards of service, convenience and quality."
First Gateway Facility in Oman
Recently DHL Express invested RO85,000 ($221,000) in a new gateway facility in a prime industrial area in Muscat, the capital city of Oman. DHL was the first express company to start a gully-bonded gateway facility in Oman, and now the expanded fleet seals the seriousness of the commitment DHL Express has to its investment in Oman.
The managing director of DHL Express, Middle East, North Africa and Turkey, Gary Kemp, said, "This investment reinforces our commitment to Oman. We continue to strengthen our position as a preferred logistics partner to our customers in Oman. "
"It is our commitment to understand our customers and deliver quality logistics solutions at industry leading transit times," he added.