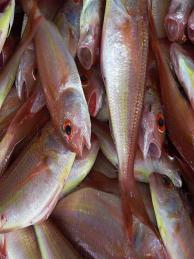 In a move designed to help the fishing industry of the Sultanate, the minister of agriculture and fisheries announced his approval of subsidies which will pave the way for fishermen to make purchases of the equipment they need to ply their trade.
Subsidies Will Help Fishing Industry
Dr. Fuad bin Ja'afar Sajwani issued his decision on Tuesday which will appropriate subsidies for the purchase of boats, equipment, engines, GPS devices and other materials which advance the practice of fishing.
Help With Additional Equipment
There will also be subsidies available for the purchase of containers and cold stores for the preservation of fish. In addition monies will be available to help boost the fish farming industry such as to establish fish farms and buying fish and fish feed. Included also are subsidies to support fish transportation and marketing.
Fisheries Crucial to Omani Economy
Aside for the oil and gas industry, fishing and fisheries are one of the highest contributors to the gross national product. The fisheries sector is also viewed as having a greater potential growth due to the fact that the fishing waters within the Omani sphere are considered one of the richest in the world.
Analysts recognize the vital role that the fisheries sector plays within the Omani economy. The fishing industry affects tens of thousands of fishermen and their employees. The great growth which the industry has experienced of late is a reflection of the confidence the public has in it in addition to its clear importance the industry has to the overall Omani economy.