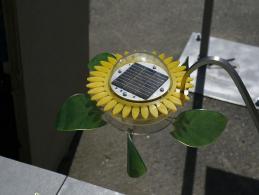 All that is needed to get a large solar energy power project started in Oman is approval from the government. If approval is granted this project will be Oman's first major grid-connected solar power project. The project in question is planned to have the capacity to produce 200 megawatts of power, and approval is expected soon.
Government Delays
There have delays getting approval for the project, mostly due to the recent changes in the cabinet, but the new ministers are carefully examining the various aspects of this venture into the realm of renewable energy. Included are investigations into the financial burden of the project on the government, which was previously considered to be too costly.
Andrew Charles Rackham, the Director of Projects Development for the Oman Power and Water Company addressed the issue of the ministers carefully examining the details of the project.
"I think they are using the time to recommit and understand what the solar project means to Oman. They are committed to doing the project. They need to understand the impact and the financing, before taking a final decision," said Rackham.
Mr. Rackham was speaking at the pre-summit focus conference as the Oman Power and Water Company's representative. The conference is being organized by the Global Exhibitions & Conferences (GEC) in partnership with IQPC Middle East.
Significant Price Drop
When the OPWPC first looked into investing in this project, the cost was prohibitive. Eight months ago it was estimated that at the prevailing cost for photovoltaic (PV) power was about $5,000 per kilowatt, making the final power plant cost to be about $1 billion.
In the past months, however, the price has been dropping, as Rackham explained.
"But we are already seeing the price of PV dropping and probably, will drop through the $3,000 floor, down to $2,000. Then, you are looking at a project in the region of $500 million to $600 million."
Still More Time Needed
Even after approval for the project is obtained it will probably take an additional 14 months to obtain a contract to build the plant. "Since it is the first project (of its kind in Oman) it is taking a bit more time."