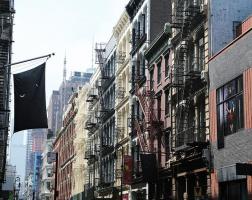 Despite the fact that the Middle East is where the heart of Islam lies, the Islamic banking sector is still a weak spot, especially when compared with the flourishing Islamic financial markets in Muslim south Asia.
New Financial Products in Middle East
There is no question that recent events in the Middle East which have increased uncertainty have not done the world of Middle East finance any favors; there nevertheless have been the sprouting up of a variety of new financial products across the region. As choices multiply and the industry matures in places like the Gulf States and Jordan, the issue of sharia-compliant banking options is beginning to be addressed.
Royal Decree Allows for Sharia-Compliant Banking in Oman
The latest action in this area has been taken in the Sultanate of Oman. Last Tuesday a royal decree was issued which allowed the creation of the country's first Islamic banks.
Gigi Varghese, an analyst at Vision Securities in Oman, was taken by surprise by the timing of the move, but he agrees that the idea of allowing for sharia-compliant banking to be established in Oman has been discussed in the past.
Omani Money Might Come Home
The solution for people until now living in Oman has been to keep their money in deposit accounts which bear no interest. Wealthier depositors who are now utilizing banks outside of Oman can now potentially bring their money home. Murad Ansari, banking analyst at EFG-Hermes believes that because the vast majority of Oman's deposit base is not so sophisticated the new laws will mostly bring the demand deposits away from the local conventional banks to place their money in the newly established Islamic banks.