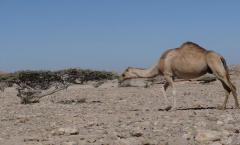 On the heels of extraordinary developments in the power and water sector in Oman, an unprecedented global conference and exhibition is being scheduled in Muscat this coming May. The conference is being organized by the US-based International Quality and Productivity Center (IQPC) together with Global Exhibitions and Conferences (GEC) LLC . The summit will take place on May 22-25 and will discuss a large assortment of subjects including the design and construction of power and desalination plants, as well as their construction and management. Also included will be how to install more effective power and water networks all over the sultanate of Oman. Other sponsors of the event include the Public Authority of Electricity and Water (PAEW), the Ministry of Regional Municipalities and Water Resources (MRMWR), the Electricity Holding Company (EHC) and the Oman Society of Contractors (OSC.)
The Chief Executive Officer of the most important event management consultant company in Oman, CJ Paul had this to say about the upcoming conference:
"As Oman's power and water requirements continue to rise every year, the government is currently implementing various measures to meet the demand of industries and the country's growing population. The Oman Power and Water Summit 2011 will effectively serve as a forum for discussing the latest developments in the industry, including the range of projects now under construction or set to be implemented soon."