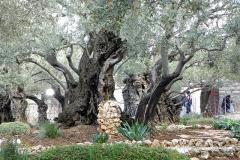 The biggest manufacturer of structural steel in the United Kingdom, Severfield-Rowen, has teamed up with Zamil Steel Industries with the intention of providing improved design, fabrication and construction capability of structural steelwork. The focus of the partnership will be to make available to clients in Saudi Arabia and the more expansive Middle East, specialized steel structures.
Zamil Steel Industries is a sector business of the Zamil Industrial Investment Company which announced the strategic partnership last week. Together they hope to develop and build projects requiring intensive engineering content, such as airports, stadiums, train stations, museums, power plants, high-rise buildings and the like.
"This agreement is the result of ongoing collaboration between Zamil Steel and leading international companies to execute steel structures and buildings projects in the region. It is also a distinctive addition to Zamil Steel's capabilities in the design, manufacture and installation of mega-projects in the Kingdom of Saudi Arabia, GCC States and the Middle East," said Adnan Al-Mansour, President of Zamil Steel.