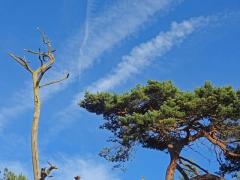 The minister of heritage and culture of the Sultanate of Oman, His Highness Sayyid Haitham bin Tariq Al Said, honored those who were responsible for the success of the Omani pavilion which displayed the history and culture of the Sultanate at the Shanghai Expo 2010.
The Shanghai Expo 2010 ran from May 1 until October 31st, 2010 and attracted a total of 73 million visitors from all over the world. Of those visitors about 3.6 million stopped by the Omani pavilion and learned about the culture, geographical diversity, economic and technological progress made in recent years in Oman.
Haitham is quoted by the media as saying that the great success which Oman experienced at the Expo is just the first step in what he expects will be a journey of successes in other international venues.
"It was impressing to see the significant success. Besides, it was a great feeling to see how the Omani culture was received by the expo visitors," he said.