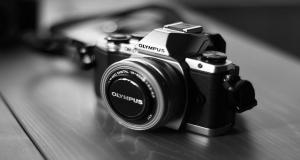 Photcentre will become the official distributor of Olympus digital cameras, binoculars and dictation products in the Sultanate of Oman, it was announced by Olympus Europa GmbH at the beginning of the week.
Roman Askari, the head of Sales and Marketing for the Middle East for Olympus Europa, headquartered in Hamburg, Germany, gave the following statement:
"With Photocentre and its many years of expertise in marketing consumer electronic brands, Olympus is confident that we will improve the position of our brand in Oman."
Olympus is one of the world's premier manufacturers of optical and digital technologies. Their products are widely used by businesses, health care facilities, science, industry and consumers throughout the globe. They were first established in Japan in 1919 and today there are over 33,000 employees working for Olympus around the world.
The new partnership with Photocentre is expected to benefit Olympus by partnering with an Omani company with an excellent reputation, which has been a provider of regional photographic services in Oman for almost forty years.
The announcement was made at a joint press conference. In attendance at the press conference were Roman Askari and the General Manager of Photocentre Mohammad Al Farei, in the presence of representatives of the media and important dealers and business partners of Photocentre.
Since the creation of Photocentre, which is a fully integrated part of the Zubair Corporattion, one of Oman's top family business groups, it has been a distributor for many of the leading global brands in the realm of photography and imaging. Photocentre has become well known for its quality products and professional after-sales service, making it almost an icon among Omani businesses. Photocentre is allied to a powerful network of resellers and dealers, including the Sultanate's best retailers.
The General Manager of Photocentre, Mohammad Al Farei said,
"We are very proud of this new strategic partnership with Olympus, one of the world's leading brands in Digital Imaging."
"Photocentre is confident that we will be able to use our many years of knowledge and expertise in the Omani market to help take Olympus to new heights and promote and sell their outstanding range of digital imaging products. This new partnership is another commitment from Photocentre to its customers in ensuring the provision of the very best quality products and services," he added.