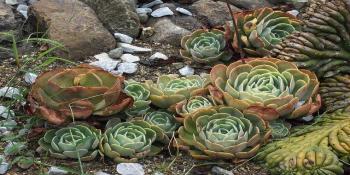 Oman (Muscat) – Darwish bin Ismail bin Ali al Balushi , Secretary General of the Finance Ministry received at the Finance Ministry 's HQs' Lord Alderman Nicolas , Mayor of London who is currently visiting the Sultanate on top of a delegation comprising executives and representatives of a number of U.K banking and investment companies.
There was discussion in the meeting on the various ways of developing and enhancing the bilateral cooperation and the current relations between Oman and Great Britain, especially in the financial sector and joint investment fields.
Lord Nicolas Alderman highlighted to the guest the efforts and achievements made by the Sultanate's government in the field of diversifying sources of national income and enhancing the role of national economy . He also highlighted the financial policies adopted by the Sultanate's government to improve the financial performance and ensure that the financial sector has all the potentials that contribute to the development process in the Sultanate.
He also covered the development plans of the government and the ongoing efforts to prepare the state budget for 2011 and the 8th five year plan scheduled to kick off at the beginning of next year. He also covered the development programs adopted by the government to increase the contribution of the non-oil sector in the GDP and its endeavors to develop and construct a number of new ports and airports. He also covered the efforts underway to develop the oil & gas based industries.
Al Balushi pointed out that the inflow of foreign investments and investors to the Sultanate is good; thanks to the financial and economic stability of the Sultanate. He also reviewed the underway projects in Al Duqum area, as well as, the development plans to convert the area into an economic zone that will contribute to the growth of the national economy.
On the other hand, Yahya bin Said al Jabri, Executive President of the Capital Market Authority (CMA) received in his office Lord Nicholas Alderman.
The meeting reviewed aspects of existing cooperation between the two countries, in addition to, touching on investment opportunities in Oman's capital sector by acquainting them with the legislative and auditing infrastructure for the sector, as well as, reviewing the latest developments witnessed by the CMA at the local and international levels.
The visit's program included lecture directed towards familiarizing the British delegation on the capital market sector. This lecture touched on legislative and auditing systems of the capital market sector, their stages of development and available investment opportunities. This is in addition to familiarizing them with facilities offered by Muscat Securities Market (MSM) for local and foreign investors.
The meeting was attended by Ahmed bin Saleh al Marhoon, MSM Director General, Abdullah bin Ahmed al Nabhani, General Manager of Muscat Clearance and Depositary Company, senior officials at CMA, MSM and Muscat Clearance and Depositary Company.