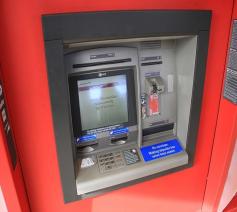 Good news for travelers wishing to book tickets via Oman Air's website:  passengers can now reserve their seats and pay for their tickets using their debit cards. Now, even passengers who do not have credit cards but only debit cards will be able to make their transaction on the internet.
Debit Cards Now Accepted
Oman Air is the national carrier of the Sultanate of Oman, and the company has been allowing customers to purchase their tickets on-line since 2006, but only if they had a credit card. Now Oman Air's enhanced service gives those with only a debit/prepaid/ATM card issued with either Visa or Master Card will also be able to purchase tickets on their web site.
Oman Air has been strategizing to create a more customer-friendly environment through enhanced technology and other innovations. The website is completely secure, and all credit card transactions are encrypted for added protection. If the customer's bank has activated the "Verified by Visa" or "Secured by "Master Card" service so doubly secure online shopping, Oman Air also supports this additional security feature.
Heightened Luxury on Oman Air
Other innovations and improvements which Oman Air has recently incorporated into their customer-company interface have been higher standards of luxury such as state-of-the-art in-flight entertainment with live satellite TV, in-flight mobile phone usage and Wi-Fi connectivity.