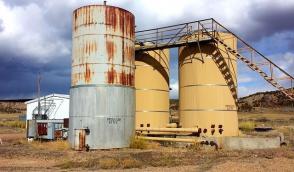 Nokia's premier smartphone, the E7, was officially launched in the Sultanate of Oman, marking its entrance into the MENA (Middle East/North Africa) region of the world.
Oman and  the Nokia E7 Smartphone
The Nokia E7 was introduced to the world last September, boasting the Symbian 3 operating system. It is also has a 4 inch Amoled ClearBack touch screen which will increase significantly its outdoor visibility. The E7 comes with a full QWERTY key pad which slides in and out for convenience and storage. It has an amazing 8 megapixel camera which comes complete with a dual LED flash and HD video capture.
Most important of all for Omani business leaders and others in need of a full-function, easy to use smartphone is that the Nokia E7 supports a full array of business applications from the most prominent technology providers such as Microsoft and IBM.
It is a great show of confidence that Nokia should choose Oman as the first of the MENA countries to distribute its state-of-the-art smartphone.
Hackers Target Mobile Devices as They Gain Popularity
In related news, a recent wave of security breaches in Oman was shown to be caused by the rising popularity of smartphones there. A recently published report by IT security solutions provider Symantec stated that hackers are now changing the focus of their trade onto mobile devices and away from computers. 'The major mobile platforms have become ubiquitous enough to garner the attention of attackers,' said the report.
The founder of knowledgeoman.com, Tariq Barwani explained that hacking into smartphones is definitely possible in Oman, but it is easily avoided. Users should refrain from downloading illegal copies of applications as well as never entering suspicious websites and never accepting unknown Bluetooth files.
"It could definitely happen here. The operating systems for smartphones are mini versions of those in computers, and if people understand the core of how these systems work, they could easily create Trojan viruses or back doors in systems which control how these operating systems work."
Another IT expert, Saurabh Vats, the business development manager for Imtac, agreed that consumers must be aware that they can be targeted easily by hackers.
"Mobile devices have become an extension of our lives, and at the same time they have become a soft and easy target for those who are always on the hunt for easy money."