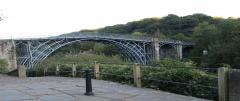 Insurgents in Libya are warning the supporters of Muammar Gaddafi to separate themselves from the Colonel or else be prepared to be part of a great blood bath that is coming to Gaddafi and those that choose to stick by him.
Gaddafi's enemies are saying that his 42-year-long reign is coming to an abrupt end in the next few days, but as Gaddafi himself stated in his speech on Friday, his last act as leader of Libya will be to order a massive attack on civilians in his country. If that happens, his enemies say, a bloody fight will ensue.
Leaders of the revolt deeply fear that those in support of the regime will be massacred by angry mobs unless they decide to give up now. They are terrified that the new, free Libya will be born out of terrible bloodshed.
Among those leaders is Mustafa Mohamed Abud al Jeleil. He is 59 and was one of the first of Colonel Gaddafi's supporters to turn against him in the recent unrest. Dr Juma Abdul a former assistant to al Jeleil said, "This appeal is the last chance for them to leave Gaddafi, so the Libyan people will forgive them. We are trying to stop the bloodshed in Tripoli."
Those in opposition to Gaddafi are also calling for the leader's own security forces to back down and turn against their leader so that bloody violence can be averted. Others are hoping that Gaddafi will be persuaded to leave the country and love in exile with the possibility of Zimbabwe being floated.