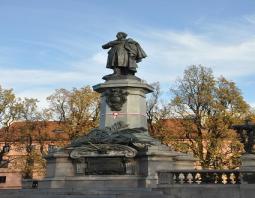 In order to further promote economic growth and stability in the country, the government of Oman has decided to address the issue of water supply. Saleh Hamood Al Harthy, the director of dams for the Ministry of Regional Municipalities and Water Resources in Oman announced plans to construct four new dams throughout the water-challenged country.
Those dams will be at Wadi Umti Recharge Dam in wilayat Izki; Wadi Darbat Dam (weir) in Dhofar; Wadi Al Khoudh Flood Protection Dam upstream Al Khoudh old village; and Wadi Kalbouh Recharge Dam in wilayat Nizwa.
The ministry explained that Wadis in Oman can provide water during flood peaks of as much as 20/m/km and even more during heavy rains.