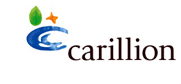 One of Britain's leading investment firms,  Carillion, has decided to pull back from the lackluster construction market in the United Kingdom and refocus its efforts towards Middle Eastern markets, especially in Oman, Qatar and Abu Dhabi.
Doubling Revenues
Carillion's latest plan calls for a doubling of its Middle East revenues to £1 billion during the coming five years. It should not be too hard for Carillion to get a piece of the action as the United Arab Emirates begins to develop $1 trillion worth of infrastructure over the next twenty years and Qatar pumping $149 billion into its construction economy in preparation for the 2022 FIFA football World Cup. Carillion has already begun bidding for contracts to construct shopping centers, rail networks, hospitals and schools all throughout the region.
Carillion Building NYU Branch in Abu Dhabi
The British based investment firm already earns quite a sizable portion of its operating profits in Middle East ventures, and is poised to increase considerably in the near future, with about £11.8 billion worth of deals pending. Carillion is already the owner of the contract to build the Abu Dhabi campus of New York University, worth an estimated £650 million.
Middle East Development Heading Full Steam Ahead
Carillion owns 49% of Carillion Alawi in Oman where the Sultanate has discussed plans to invest $10 billion in development of schools and hospitals over the next five years.
This year Carillion expects their revenues from Middle East investments to total about £500 million. Operating margins are expected to decline during the next several years from over 9% to only 6% due to tough competition for contracts.
"We've always said it will take two to three years for growth to come through but we now have a strong bid pipeline and if we win our fair share we will deliver double digit growth," said John McDonough, chief executive for Carillion.