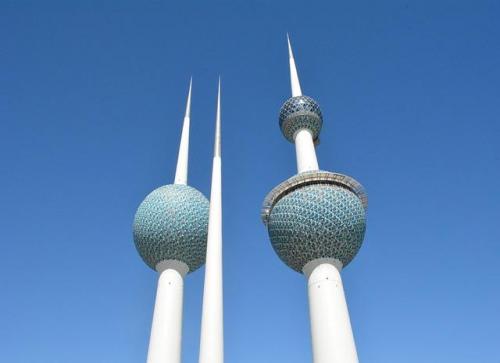 Omran News reports that the Kuwait Stock Exchange (KSE) declined 9.43 points to end the trading day to settle at 7.6664 points. The volume of shares traded was 9.98 million shares valued at about 6.15 million Kuwaiti dinars, for 2307 cash transactions. The index of the sector and one out of eight as the industrial sector recorded a rise of 1.24 points, while the services sector was the biggest losers among the sectors with 107 points, followed by the investment sector down 2.79 points, and the food sector a decline of 51 points.
Shares in Al Dar National Real Estate (Canada) the highest level among the gainers, up by 2.10 percent share, followed by Arkan Al-Kuwait Real Estate was up 2.6 percent, and United Industries Company shares was up 6.5 percent. The Company share Privatization Holding the biggest decline among the losers by about 6.8 percent share, followed by Kuwait Investment Company by an average of 4.8 percent and shares of Gulf Investment House, down about 3.8 percent.
Shares in the elite Group Company Holding the highest level of trading among the companies the amount of shares amounted to about 3.11 million shares.
The elite group of Holding and Gulf Finance House acquired five companies, International Financial Advisors (IFA), and United Industries and Agility to 8.32 percent of the total volume of shares traded for a total of about 5.32 million shares.