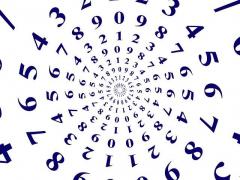 General Manager of the waterside resort known as Six Senses Zighy Bay, Godfrey Vas, announced the opening of the bran new Dive Center. Mr. Vas state that,
"We are very excited about the new additions to our facilities here at Six Senses Zighy Bay. The Dive Centre allows our guests to experience the unique beauty of the ocean and marine life surrounding Zighy Bay, and the new state-of-the art marina offers yachting enthusiasts an opportunity to enjoy and utilize our extensive amenities. We are honored to have Oman Sail add Zighy Bay as a stop to their Sailing Arabia Tour and welcome their arrival."
The newly opened 50-berth marina will be able to welcome Oman Sail in style with the addition of the Dive Center to the lovely and idyllic hideaway located on the northern Musandam Peninsula in the Sultanate of Oman, only 90 minutes from Dubai.
The Dive Center will be managed by an experienced team of diving teachers from the famous Extra Divers Worldwide. The team can accommodate up to eight guests at any one time to gaze upon some of the most amazing marine life which Zighy Bay has to offer, including boxfish, sea turtles and whale sharks.