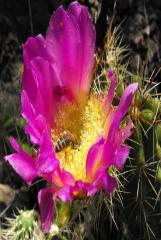 The Abu Dhabi-based provider of creative plastics solutions, Borouge, has finalized a deal with Hyundai Engineering and Construction of South Korea, for them to construct a plant for the manufacture of XLPE (cross-linkable polyethylene) adjacent to its existing petrochemical plant located in Ruwais, Abu Dhabi.
The deal is worth $169 million and is expected to produce 80,000 tonnes of XLPE per year as an added-value complement to the already existing LDPE (low density polyethylene) unit in Ruwais. Together the plants will allow Borouge to produce innovative plastics for low to high voltage cables.
This contract represents the final stage in a multi-stage process which is already well underway. The planned mega-expansion will allow Borouge to grow in such a way that by mid-2014, when the new plant is expected to become fully operational, Borouge will produce more than double their present yearly capacity, reaching 4.5 million tonnes. At this stage Borouge will be the world's largest producer of integrated polyolefin.  The goal is for Borouge to join Borealis to become the leading long-term dependable supplier of polymers for the international cable and wire infrastructure market.